Official Quaife BMW and Mercedes Dealers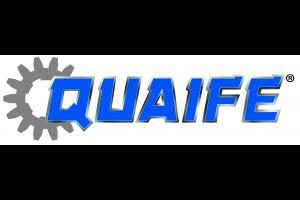 Birds have worldwide exclusivity for the distribution of Quaife limited slip differentials for BMWs and Mercedes cars.
Whilst we already have a strong network of distributors that stock and install Quaife units, we are always looking for new partnerships. If you are interested in Quaife distribution, please contact us on +44 1753 657 444 or at [email protected].
USA:
VAC Motorsports 2501 Snyder Avenue Philidelphia Pennsylvania PA 19145 +001 215 462 4666
[email protected]
www.vacmotorsports.com
Diffsonline LLC
190 Rear Main Street Unit 1
Wilmington, Massachusetts
MA 01887
800 219 0485
[email protected]
www.diffsonline.com
Australia:
Southern BM 1 Sullivan St Moorabbin 3189 + 0061 39 555 4049
[email protected]
www.southernbm.com.au
New Zealand:
Palmside Imports Ltd 287 Hoon Hay Road Christchurch 8025 +0064 (3) 338 9151
[email protected]
www.palmside.co.nz
China:
JDONG RACING SHANGHAI LTD
JDONG TRADING SHANGHAI CO., LTD
Bld#2, No.559 Fengjin RD,
201612 Shanghai, China
WeChat: +86 13918068646; jason-dong-8888
ZhuHai BiSheng Tuning Co. Ltd
33 Zhuhai Main Street. TianLangHaifeng 2-2804 Zhuhai City, Guangdong Province 519000 China
[email protected]
CTK Performance - Liang Dai
3-6-2, Baishan Road 21-1, Shenyang City, Liaoning Province 110034, China +8615009889231
[email protected]
WeChat: 6435795 BDC Auto - Robin Chen Room 2-204, No78 Weigun Road, Suzhou, China +81 15850141368
[email protected]
WeChat: cxkfdc666888
Japan:
Race Car Parts
[email protected]
+44 7948 275 282
http://racecarparts.jp/
Germany:
Preisendörfer Antriebstechnik GmbH Kreuzweg 1 Schlitz 36110 + 0049 664 27 719
[email protected]
www.preisendoerfer.com
Schmiedmann Flensburg GmbH Am Oxer 18a
D-24955 Harrislee
Tel.: 0461 - 50 51 500
E-mail:
[email protected]
EM Racing Liebenwalder Str. 15 Zerpenschleuse Wandlitz 16348 004933395710088
[email protected]
Finland:
Race Performance LTD Välitie 6 Pornainen 07170 +0035 820 7902 790
[email protected]
www.race.fi
Norway:
BSG Holding AS Lerkeveien 18 Ytre Enebakk 1914 Norway
[email protected]
+47 94 97 97 87
Denmark:
Schmiedmann Odense A/S Sandvadvej 9 Odense 5210 NV +0045 65 94 15 45
[email protected]
http://www.schmiedmann.com/
Sweden
Schmiedmann Sverige AB Gunnesgårdsvägen 25
439 74 FJÄRÅS Butik / Support / Försäljning
Telefon: 0300 – 308 08
E-post:
[email protected]
Web
www.schmiedmann.se
Poland
TOMSON - Motorsport Ul. Falencka 28 Raszyn 05-090 Poland +48 22 836 50 40
http://www.tomson.com.pl/
Netherlands:
Dutch Power Trading Eendrachtstraat 6E 7335 CH Apeldoorn Tel 0031-(0)611066664
http://www.dutchpowertrading.nl/
Greece:
SPEED & STYLE Agias Varvaras 27, Paleo Faliro 17563 Athens Greece Tel: + 30 210 9850450 Mob: +30 697 9962302 E-mail:
[email protected]
Web:
www.speedandstyle.gr
South Africa:
Precision Race Technologies 3 Mopedi St Sebenza, Edenvale 1609 South Africa +27 11 029 5421
[email protected]
www.precisionrace.co.za
Bulgaria:
Mirafiori Team
bul.Asen Jordanov 3
Sofia
1000
Bulgaria
+359 88 6 86 16 56
www.mirafiori.bg
Belgium
Performance Store 4 Boulevard Charles Van Pee Nivelles 1400 +32 10 28 10 00
[email protected]
www.performance-store.com
Switzerland:
Garage BN Route De Bussigny 2 St-martin 1609 +0041 21 907 60 77
[email protected]
Czech Republic:
MKR TRADING s.r.o. T/A MK-RACING
Radosovicka 3231/6
100 00 Praha 10 - Strasnice
Tel.: +420-603785748
[email protected]
www.mk-racing.cz
Slovakia
MKR TRADING s.r.o. T/A MK-RACING
Velke Karlovice 973
756 06 okr. Vsetin
Tel.: +420-603785748
[email protected]
www.mk-racing.cz
Taiwan
BOOST Auto Works Co., Ltd
No.38, Wangdan Rd
Shenkeng Dist
New Taipei City
22242
+886922537061