Testimonial - F20 M135i - Quaife LSD - Amar
Date: 10/06/2013
Hi James
Hope you are well? I have done a mini write up below of the Quaife LSD on the basis that I and my car are totally anonymous.
-----------------------------------------------------------------------------------------------------------
M135I Automatic
Standard car with adaptive suspension on Potenza S001 RFT's (suits my circumstances very well).
The M135I, in its standard form, is an excellent car however its open differential restricts its actual underlying performance potential. I chose to have a Quaife LSD supplied and installed from Birds Automotive in the UK.
Instantly the car has moved up to a different league of performance compared to the open diff car - going from A to B is markedly quicker. Power on at the apex exit is now truly performance car like, avoiding the nearside wheel spin as before.
Where driver experience and conditions allow and where it is safe to do so (!), drifting, over steer etc is available on demand. The over steer is progressive and easy to manage with the Quaife diff relative to some clutch based LSD's which tend to have 'snap' over steer by comparison. Putting the standard electronic systems in the correct setting will vary the amount of slip at the rear.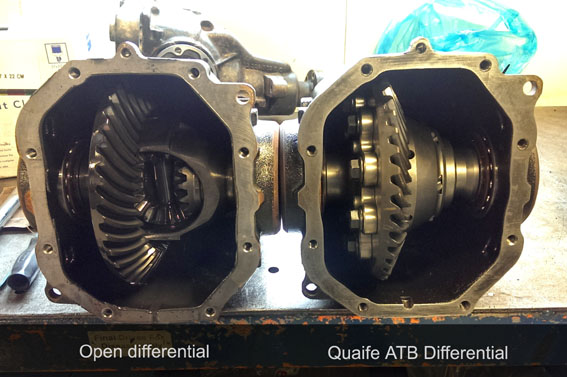 (The M135i uses "plug-in" driveshafts, meaning the car needs to be on a 4-post ramp or on blocks to remove the complete differential drive).
The Quaife is very well integrated into the car, meaning that everything is quite normal otherwise.
And finally driving is not just about speed, grip and lap times, driving is all about joy and this Quaife equipped M135I has it in spades.
Thanks to James Bird and his colleagues at Birds Automotive for their excellent service.
Cheers
P.S. could you email me the pictures you took with your phone of the car please?