NEW BMW technician job vacancies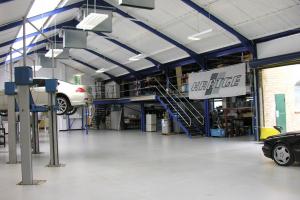 Tired of spinning oil services at the BMW dealerships?
Birds are seeking a qualified BMW Senior Technician for a permanent position to work alongside our small workshop team. If you have a genuine desire to work in a truly exciting and challenging environment, are capable, competent and can work to the highest standards possible, then this opportunity is a significant step beyond the ordinary.
The majority of our work is in BMW tuning and conversions, including substantial rebuilds of major units and development of suspension tuning equipment. We can provide the required training for this.
We also carry out routine service and maintenance work, frequently undertaking deep fault diagnosis using techniques and equipment beyond levels available with BMW diagnostic machinery.
Our reputation for attention to detail and the quality of the conversion work we offer is unique, and absolutely the best in the industry. By way of example, check out the testimonials and editorial on our website homepage.
Minimum starting salary 32k (more depending on your credentials) for a 5 day working week.
In the first instance, please email your CV and a personal statement, or give us a call for a chat on 01753 657 444.