MB Club forum Mercedes Quaife ATB Limited-Slip Differential special offer February 2017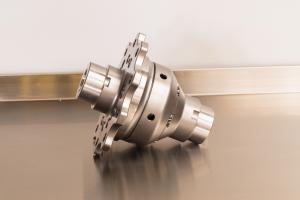 Hello gents,
Having been made aware of some interest in a group buy (and increasing pressure from a few of the members...!) we'd like to promote a special offer on all Mercedes Quaife ATB Differentials.
Rather than a group buy, which can be a bit difficult to manage from outside the forums, this is a limited-time special offer for MB Club members only for the month of February 2017.
We're offering 10% discount on the Quaife kit if the member wants to buy just the kit, or 20% discount on the Quaife kit if they want to have it fitted at our workshop.
For most popular models, including the C63 and E63 AMG, the prices will work out to:
Quaife kit list price: £1050.60. MB Club price: £945.54. (Including free UK shipping. Shipping charges outside of the UK will apply).
Quaife installed list price: £1617.60. MB Club price: £1406.40.
Prices above include UK VAT.
If members can find their application on our online price list (which displays prices excluding VAT, just to confuse the situation...) and then submit their enquiry through the contact form with their MB Club name, we'll come back to them with the offer.
Note that some applications use more expensive Quaifes and have higher labour charges, so the totals for these will not equate to the above published figures, although the relevant discounts will still be applied. In some cases the labour charges may not end up being as high as displayed on the website. These could be applications that we've not done in-house yet, and therefore don't know if it is as quick and easy to remove and install the drive from the car. If it turns out to be straightforward, you will be charged the 'normal' rate as per the C63. High mileage or 'older' cars may incur addtional costs such as replacement exhaust bolts.
We carry all 15 variants of Mercedes Quaife ATB in stock, and can take bookings as of the 2nd February.
Feel free to ask us any questions via the contact form, or give us a call on 01753 657 444.
Many thanks!
James Bird
BMW & Mercedes Quaife Sales
Birds Garage / Kevin Bird Garages LTD
www.birdsauto.com
Fancy a read?
Mercedes Enthusiast Magazine June 15 C63 AMG Quaife install
Mercedes Enthusiast Magazine April 08 E55 AMG Quaife test