1 Series (F20/F21)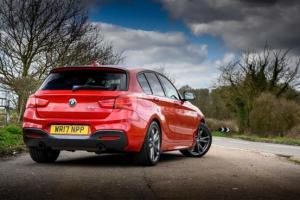 Production 2011–present.
Quite a few negative reviews by the press after launch of the F20 "One" criticising the looks of the car. Surprisingly, many don't seem able to see past the aesthetics into the substantially improved dynamics. They criticised the looks of the first 1 Series too, but it then went on to be a BMW best seller...
So, yes, BMW have countered some of the dynamic failings of the original, and the new One is a little more mature. However, it's clearly not perfect, and so our work has started.
The most impressive model available is the M135i and M140i. These are awesome machines, and are very nearly 'true' M-Power cars. All that holds them back is the lack of a limited-slip differential, and a bit of chassis tuning. And of course there's no harm in upping the power a little too!